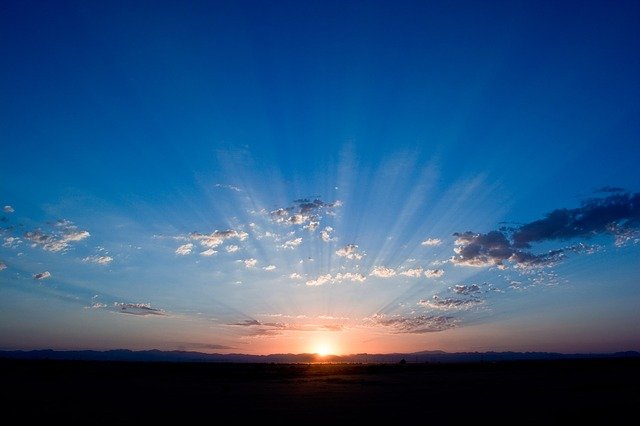 The Plan works out
by the Master –, through Benjamin Creme
It is with the greatest interest that Hierarchy watches the events now unfolding in the world. So many and so diverse are these happenings that only the practised eye and understanding mind can make the connections and see, therefore, their underlying logic and inevitability. Without such broader vision, humanity is, at best, bewildered, at worst, fearful and dismayed. When all seemed set fair for prosperity and peace, the prospect now looks bleak: economic hardship and growing ethnic strife add their daily quota of pain to perennial starvation and injustice. What has gone wrong, many ask, faith and courage shaken by events. When will the new time start, as promised?

This, a time of transition, is inevitably one of difficulty. All that we are witnessing results from the impact of great energies and forces which, playing upon humanity, call forth their various responses. These, unfortunately, are not uniform and homogeneous but are conditioned by separate interests, ambitions and desires – individual and national. Hence the plethora of nationalistic movements and ethnic demands now coming to the fore.
Read more
The words 'men' and 'man' are used throughout the Master's articles as general terms meaning humankind.
In the December 2020 Issue
Spirituality – Part One (an excerpt)

by Benjamin Creme

Signs of the time:

Pope Francis condemns market capitalism and calls for human solidarity – an excerpt

A Chicken Can't Lay a Duck Egg

How Covid-19 can solve the climate crisis

by Graeme Maxton and Bernice Maxton-Lee

Book review by Felicity Eliot

Half of Americans endorse Maitreya's top priorities

by Cher Gilmore
If you like what you've just read, make sure you get equally stimulating and timely articles each month by subscribing to Share International magazine, your best source for worldwide stories pointing to a brighter future, coverage of practical action to rebuild our world for the better, and commentary related to the priorities of Maitreya, the World Teacher for the Aquarian Age.

Subscribe here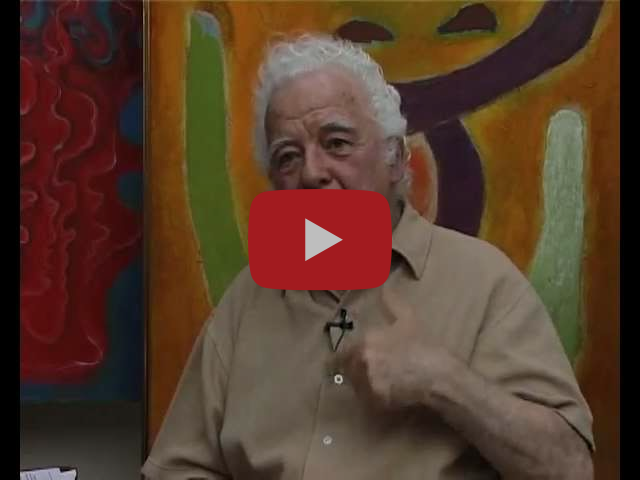 Share International Youtube
Benjamin Creme explains the process of Maitreya's emergence, from an interview recorded in April 2002.
The Cause of Violence Today
"Much of the violence of today is the result of the tension between man's knowledge of himself, inwardly perceived as divine, and his inability to manifest that recognition on the outer plane. He feels he has no control over the political and economic structures which put him into sharply divided categories — a virtual caste system. He reacts against the outer circumstances, which bear no relation to his sense of himself as a divine being."
– From Maitreya's Mission, Volume One
The new Share International USA online 'bookstore' carries all of Benjamin Creme's books and tapes, including free downloads for four of the basic books. Order here with all major credit cards* at share-ecart.com. Use this code 50MAR21 to receive a 50% discount on any purchase through April 15, 2021. Order audio books only at Audible.com.
If you have questions please use our contact page
*Checks and money orders are no longer being accepted for books.
Share International Webinar Series: 'The Imperative of Change — Towards a sane and just world'
Begun in February of this year and including international panelists, these webinars present our message in the context of world events. Watch your email box for announcements of upcoming programs (April 17, May 22, July 3). Watch two of the past programs on the Share International Live YouTube channel:

•
'The Voice of the People – Harnessing people power for systemic transformation'
•
'Sharing and Justice – The essential foundation for peace'
North American programming
| | |
| --- | --- |
| | The following regularly-scheduled events present wide-ranging information about the emergence of Maitreya and the Masters of Wisdom. Their content offers perspectives on how this is impacting our world today: |
'Natural Awakenings' advertorial project
| | |
| --- | --- |
| | With the resources of several regions, Share International USA purchased a one page color 'sponsored content' ad in 54 franchises of the January 2021 'Natural Awakenings' print and online magazine. The advertorial for this healthy living magazine was an article entitled, 'The Awakening of Humanity'. The potential minimum readership for the 54 franchises was well over a million individuals. At the bottom of the article was a link to the SI e-cart where people could purchase books or obtain a free download of Benjamin Creme's book The Awakening of Humanity. As a result, 89 books were sold, 33 of which were for The Awakening of Humanity, and 56 free downloads were obtained, 36 of which were for The Awakening of Humanity. In addition there was increased activity on Facebook with the posting of links for the Benjamin Creme books. |
Information brochures online
| | |
| --- | --- |
| | In order to make our information more 'shareable'—especially in this time when in-person outreach is limited—our main information pieces, that have so far only been in print form, are now being converted to web pages so you can share links. The first brochure to be digitized is 'The World Teacher is Now Here' (see the link at the bottom of this newsletter under Background Information). Please use it to share the information widely. |
Find out what's happening in your region.
Use this
map
to locate your region.
CONTENTS
• Maitreya's priorities
• Evidence of Maitreya's Presence
• Miracles throughout the world
• The Day of Declaration
• The Ageless Wisdom teachings
• Transmission Meditation
• The Promise of the Future
• Benjamin Creme: a messenger of hope
• How you can help

Read more