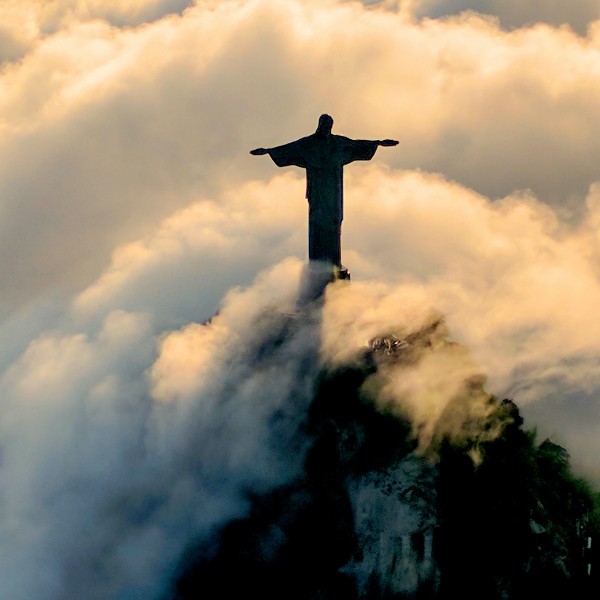 The Christ as Teacher
by the Master –, through Benjamin Creme
Many people await and expect the emergence of the Christ but hold a very distorted view of how that will affect humanity. Many await Him as a Spiritual Magician Who will cancel out their and others' shortcomings, and so establish everlasting peace. Theirs is a very passive view of this vast and complex happening. For Maitreya, Himself, it is an opportunity to come into a dynamic interaction with humanity, to establish the Principles of the Divine Plan, and to inaugurate the era of Right Human Relationship.

This entails the active response and participation of men and women everywhere: a worldwide, continuous process of change in outer structures and inner perceptions.

Maitreya does not see as particularly open and fruitful those areas of the world where Christians are in the majority. Nor do other major religions inspire in Him more hope of understanding. To be sure, in all religions are men and women who are ready to respond and to act for the benefit of all. Likewise, in every walk of life, in every country in the world, people await the signal that will summon them to action on behalf of their brothers and sisters, known and unknown.
Read more
The words 'men' and 'man' are used throughout the Master's articles as general terms meaning humankind.
A recommended read:

Annie Besant (1847 - 1933)

Struggles and Quest

, Muriel Pécastaing-Boissière

by Phyllis Creme

The hand of Maitreya – a source of help and healing

On the grandeur of icebergs and the stillness of human beings – Interview with Camille Seaman

A spiritual perspective on economics – a compilation

Signs of the times
If you like what you've just read, make sure you get equally stimulating and timely articles each month by subscribing to Share International magazine, your best source for worldwide stories pointing to a brighter future, coverage of practical action to rebuild our world for the better, and commentary related to the priorities of Maitreya, the World Teacher for the Aquarian Age.

Subscribe here
Benjamin Creme reads his Master's article 'The Son of Man' which speaks to the distorted view of the Christ that has been presented for centuries by the churches, and Christ's priorities for this New Age, including the removal of guilt and fear from the hearts and minds of all humanity.
Maitreya, the Christ,
as friend and teacher
"This day, like none other before or after, will give Maitreya the opportunity to reveal His name, title and purpose, as the World Teacher for the New Age, the leader of the Spiritual Hierarchy and the Expected One of all religious groups. As the friend and teacher of all who need His help will He present Himself; as a simple man Who knows the pain and suffering of men and seeks to ease their lot, Who loves all totally, without condition, and Who has come to show us the steps to joy. Such a one is about to step before the world and give His advice to all. We may have heard the words before. Now, with His blessing, we shall understand their meaning, and act."
— From The World Teacher for All Humanity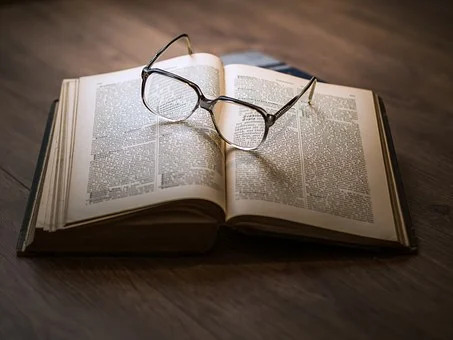 We're pleased to announce that you can now purchase audio books from our Share International USA Storefront. As a limited time special offer, enter the discount code AUDIO50 at the checkout to receive 50% off the purchase of any audio book. This offer expires on July 31, 2021 and you can use the discount before then as often as you wish. The Storefront, share-ecart.com, also carries all of Benjamin Creme's print books, CDs & DVDs, as well as free downloads for four of the basic books.
All major credit cards are accepted. Checks and money orders are no longer being accepted for books. If you have questions please use our contact page.
Share and Follow us on Facebook!
Check out the Share International USA Facebook page for a beautiful collection of shareable quotes from Maitreya's Messages, the Master's articles, and Benjamin Creme's books, as well as national events. Click the image here to connect directly with our Facebook page and to like and share these posts on your socials.
These images are meant to be shared 'as is.' Please do not edit them in any way.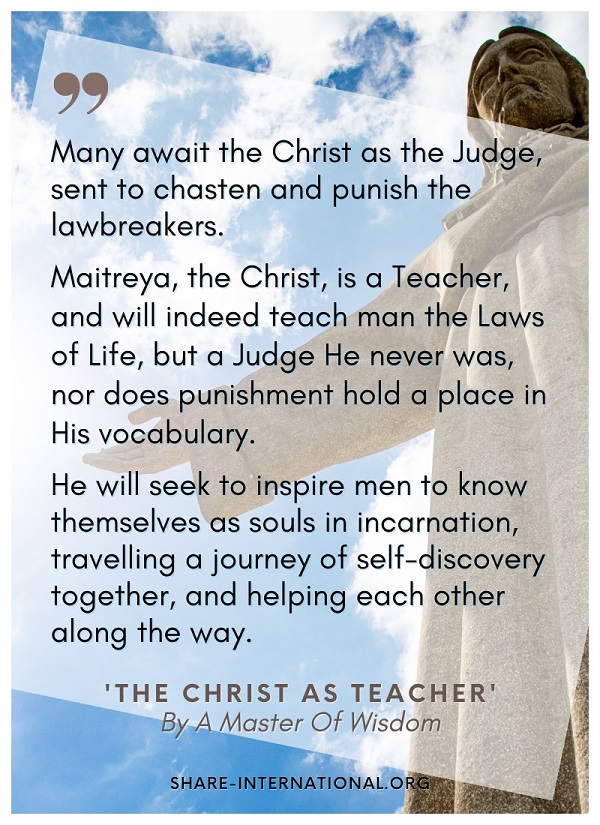 Share International Webinar Series: 'The Imperative of Change — Towards a sane and just world'
•

Saturday, July 3 – 'Can Politics be Spiritual?'


As our political systems break down, and people are demanding social justice, economic and ecological sustainability, a new definition of spirituality is shaping the future. Click here to register.
•

Saturday, July 17 – 'A New Beginning for Humanity'


The Ageless Wisdom Teachings as the key to understanding the modern world. Click here to register.
Watch past programs on the Share International Live YouTube channel and look for announcements of future programs in your email box.
North American programming
| | |
| --- | --- |
| | The following events present wide-ranging information about the emergence of Maitreya and the Masters of Wisdom. Their content offers perspectives on how this is impacting our world today: |
The Awakening of Humanity: 2021
| | |
| --- | --- |
| | This timely new video, produced by co-workers in our Northwest region, is posted on the home page of the region's website: Shareinternational-west.org. Beginning with a brief introduction to the Reappearance story, the video offers an in-depth overview of our message, focusing on: (1) Who are Maitreya and the Masters of Wisdom? (2) Maitreya's priorities (3) and Maitreya's spiritual teachings. |
Benjamin Creme Museum re-opens at new West Los Angeles location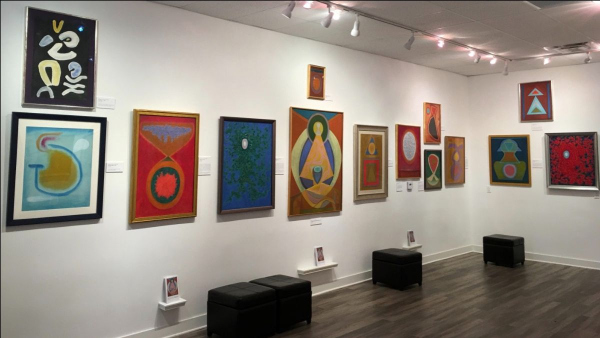 On June 12th the museum of Benjamin Creme's modern and esoteric art was again opened to the public. Creme devoted his life to bringing inspiration to the world through his paintings, spiritual books, and countless lectures, adding his revelatory phase to the body of work known as the Ageless Wisdom Teachings.
Through the aid of his own Master, Creme's paintings explore altogether new levels. Using art to express abstract esoteric principles, Creme brought down into physical plane expression that which had hitherto remained in the world of ideas and ideals.
For information about museum hours and location, as well as a virtual tour of some of the paintings, visit www.benjamincrememuseum.org and youtu.be/iidk69l6iVc