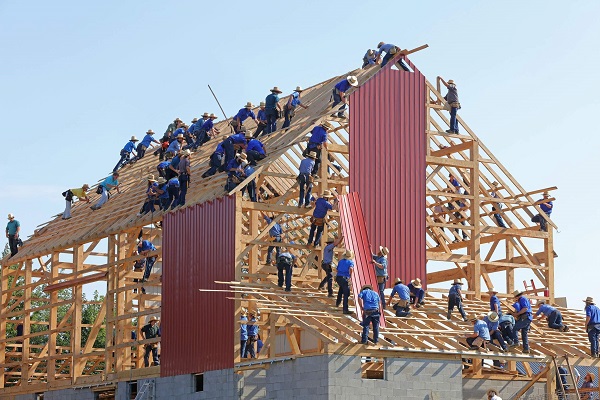 The art of co-operation
by the Master –, through Benjamin Creme
More and more, men are beginning to understand the severity of the problems which face them today. On all fronts—political, economic and social, these problems multiply and cause much heartache and sad shaking of heads. Add to these the environmental problems which man's cavalier attitude to nature and its resources has engendered, and the future for mankind looks bleaker still. The realization is dawning that mankind's life is in crisis and that something radical must be done before it is too late.
What, indeed, can man do to save himself from disaster? What steps can he take even to mitigate the threat to his well-being?
The answer is relatively simple but, it would seem, difficult for men to grasp, caught, as they are, in the net of their own conditioning.
Read more
The words 'men' and 'man' are used throughout the Master's articles as general terms meaning humankind.
Participatory budgeting: popular participation in the life of cities

by Thiago Staibano Alves

Maitreya's approach to humanity, Part 2

by Alexander Douwes Dekker

The Seeds of Vandana Shiva

– Movie review

by Cher Gilmore

The Web of Meaning—Integrating Science and Traditional Wisdom to Find Our Place in the Universe

by Jeremy Lent – Book review

by Phyllis Creme
If you like what you've just read, make sure you get equally stimulating and timely articles each month by subscribing to Share International magazine, your best source for worldwide stories pointing to a brighter future, coverage of practical action to rebuild our world for the better, and commentary related to the priorities of Maitreya, the World Teacher for the Aquarian Age.

Subscribe here
Benjamin Creme speaks on the extraordinary star–like luminaries that have appeared in our skies since January 2009. Don't miss some of their beautiful presentations.
Revealing the truth of
the Space Brothers
"At last the time of revelation has arrived. For no longer will government agencies hide the truth from men of Earth: their brotherhood with the far-off planets of our Solar System. Already, the "star-like luminary", the Herald of Maitreya's emergence, is showing people worldwide that for years they have been deceived by their governments. You may be sure that Maitreya will reveal the truth of our relationship with the other planets, and of the co-operation which for long has continued between us. It is in truth the time of revelation."
— From

The Gathering of the Forces of Light: UFOs and their Spiritual Mission
Share this book via Facebook here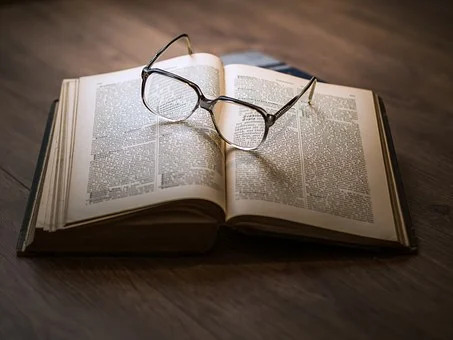 The Share International USA Storefront online 'bookstore' carries all of Benjamin Creme's print and audio books, free downloads for four of the basic books, CDs & DVDs. For a limited time offer: purchase The Gathering of the Forces of Light: UFOs and their Spiritual Mission book and receive 50% off through August 31st. Simply enter the discount code GFL50 at checkout.
Order with all major credit cards at the Storefront, share-ecart.com. Checks and money orders are no longer being accepted. If you have questions please use our contact page.
Share and Follow us on Facebook!
Check out the Share International USA Facebook page for a beautiful collection of shareable quotes from Maitreya's Messages, the Master's articles, and Benjamin Creme's books, as well as national events. Click the image here to connect directly with our Facebook page and to like and share these posts on your socials.
These images are meant to be shared 'as is.' Please do not edit them in any way.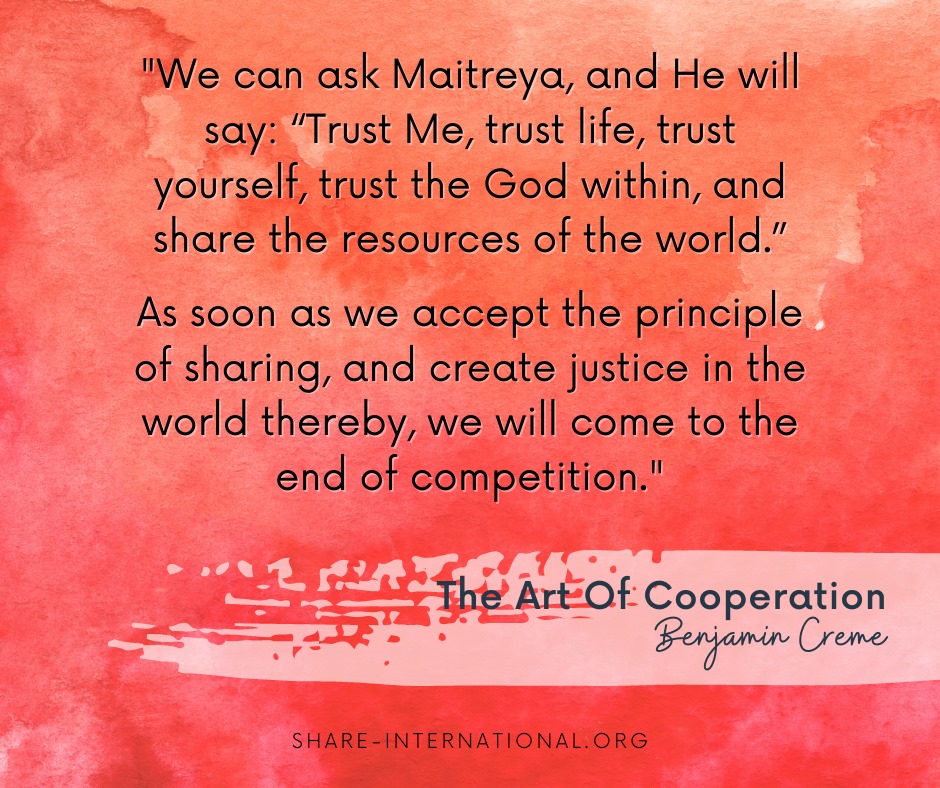 "Share International LIVE" webinars resume in the Fall

with programming in three series:
•
Series 1 – The Imperative of Change—Towards a sane and just world
•
Series 2 – The Reappearance of Maitreya the Christ and the Masters of Wisdom
•
Series 3 – Interviews and dialogues: Share International in conversation with…
[Series 2 resumes

Sep 25

] "Maitreya's Priorities for the New Civilization"
[Series 3 begins

Oct 24

] "In conversation with Jeremy Lent"
Author of

The Web of Meaning—Integrating Science and Traditional Wisdom to Find our Place in the Universe

. Read a review of this insightful new book.
[Series 1 resumes

Dec 11

] "Towards a Global Sharing Economy—Part 2"
Mark your calendar for these dates and watch for the descriptive emails with registration links. Watch past programs on the Share International Live YouTube channel.
North American programming
The following events present wide-ranging information about the emergence of Maitreya and the Masters of Wisdom. Their content offers perspectives on how this is impacting our world today:

•

'What in the World is Happening?'

– a bi-monthly webinar. Upcoming episodes:
August 14 – 'Encounters with Maitreya'
August 28 – 'What is Spirituality, and how do we recognize it?'
Watch these and all 50 previous episodes on Facebook.
If you don't use Facebook, register here.
•
'The Awakening of Humanity: 2021' – a 3-part video presentation on Maitreya and the Masters of Wisdom, Maitreya's priorities and spiritual teachings.
www.Shareinternational-west.org
•
'Planetary Makeover' – a bi-weekly presentation with accompanying video
Show details
UFO Press Release
| | |
| --- | --- |
| | In response to a report on UAPs (Unidentified Aerial Phenomena) released by the Pentagon on June 25, our media team produced a press release entitled "Pentagon UFO Report Not the Whole Story", and media co-workers covering all 50 states distributed it to over 2,000 media outlets, UFO-related organizations and individual journalists interested in the topic. We are aware of two papers that printed the entire release—the Baltimore Post-Examiner and the Salt Lake City Weekly—and there may have been others we don't know about. The content of the release was also posted as an article on our Medium.com account, and at least one interview of Gerard Aartsen took place as a result of that posting. A French Public and Government Service UFO Facebook page even picked up the post, including a link to the Post-Examiner article. We felt it was important to counter the "security threat" narrative adopted by the government and major media with the more accurate message that UFOs and their occupants are here to help. |
Find out what's happening in your region.
Use this
map
to locate your region.
CONTENTS
• Maitreya's priorities
• Evidence of Maitreya's Presence
• Miracles throughout the world
• The Day of Declaration
• The Ageless Wisdom teachings
• Transmission Meditation
• The Promise of the Future
• Benjamin Creme: a messenger of hope
• How you can help

Read more