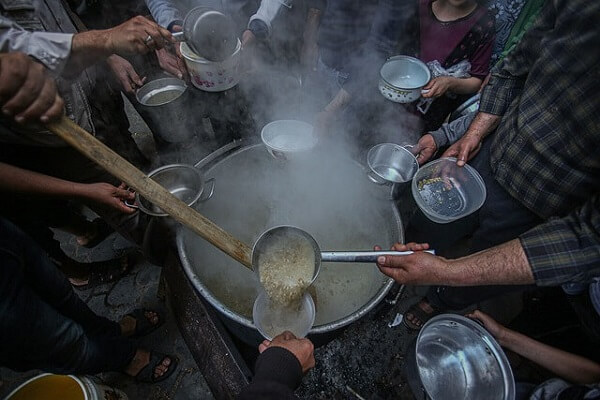 Pixabay: Yousef Masoud
Sharing for peace
by the Master —, through Benjamin Creme
When a man shares he grows. Little attention has been given until now to this simple truth. For many, sharing comes naturally, as a matter of course. For others, however, the concept is alien and fraught with suspicion and pain. To these, what is theirs is theirs, almost by divine right, while to share is foreign and absurd. How then can the world move in the direction of sharing and redistribution, prerequisites for world peace?
Wherever men look today they see the results of their inability to share. Across the planet, millions starve and die. Countless others survive in misery and hopeless poverty, condemned to suffer from birth to early grave.
Change will come when men comprehend the reasons for their presence on Earth; when they realize that they are part of a vast evolutionary experiment whose purpose is hidden to all but a few. When they recognize themselves as souls, parts of the One Oversoul, and grasp the identity of each with the other; when men understand that sharing is the natural order, that selfishness and greed are deviants from the norm, when to share is seen as an opportunity to grow, then will men embrace sharing as an end to their sorrows and their separation.
That time is now upon us. The pressures of inner forces and outer events are making themselves felt on a world-wide scale and are causing a re-assessment of man's position and prospects. No longer is it certain that the planet can sustain life indefinitely, subject to its ruthless exploitation by man. Nuclear annihilation is an ever-present threat, while economic competition and financial disarray pose problems which afflict the daily lives of countless millions.
Not for nothing is it now a commonplace for nations to meet to discuss these problems. Such meetings are a sign that man is becoming aware of his responsibilities as steward of the planet, and is ready to take decisions to improve his situation. Foremost among these decisions must be the readiness to share. When the world's goods are shared more equitably, half of man's problems will vanish overnight. Already, there are indications that many realize this, and the call for sharing is rising on every hand. The wise foresee the need for sharing as the only basis of lasting peace, and the heroes of the young lend, too, their popular voice.
This augurs well for the future, for it shows that mankind at last is aware of the choice before it – to share or die – and is ready to act in the spirit of brotherhood and love. No longer are men content to leave their destiny in the hands of others – to governments formed of blind and ageing men – but see the need for direct participation to safeguard their future and their world.
Many still are fearful, but the light of the New Time grows brighter by the hour. Many await the dawn of a new age with hope and anticipation, aware of the opportunity to serve and grow. They know that they stand not alone but surrounded by others who share their vision and likewise long for brotherhood and peace.
Through sharing alone will that vision be realized. Through sharing alone will that peace be won. That is the message for the present time: share and grow into the reflection of divinity. Share and inaugurate the era of peace and love.
* The words 'men' and 'man' are used throughout the Master's articles as general terms meaning humankind.
Share International Magazine

In the March issue
[From the Editor] "The 'Sword of Cleavage' continues to do its work of presenting all, whether we recognize it or not, with a choice. Strongly held opinions also divide families and groups – each convinced they are championing the heroes.
It seems, perhaps fancifully, that the Sword of Cleavage has become sharper, making the choices facing humanity even starker. It requires the world to choose for the highest common good, to opt for a cooperative, sane and just future for all eight billion, to distinguish between all that creates and sustains right human relations and everything that divides and destroys that reality. If we want a future in line with the Divine Plan, a future in which all can flourish and the health of our planet is guaranteed, then surely it is time to change everything and ditch the false values of our highly commercialized way of living and all its destructive effects.
We are asked to choose: to stay mired in gross and divisive materialism or work towards solutions to accommodate all fairly. In making that vital choice, the aim should be to choose for Oneness, for Unity – not to choose 'sides.' To ensure peace, it is essential that we embrace the reality of diversity and look for ways to cooperate and negotiate. History, logic and common sense all indicate that we urgently need to put the survival of the planet and all species, including ourselves, first and that war must come to an end."
Maitreya sees all people as members of one family, thereby prioritizing the human right of all for nourishing food, safe housing, effective medical care and all the education needed for individual sustenance and self-development. Beyond these come environmental restoration and the preservation of nature in its myriad forms. In this section we will highlight examples of positive actions and trends in these directions. Refer to the Source for more in-depth information.
In a feat unprecedented in human history, China's leader Xi Jinping recently declared that extreme poverty has been wiped out in China after lifting 850 million people out of destitution. According to the World Bank's Vice President for East Asia and Pacific, Manuela V. Ferro, "China's poverty reduction story is a story of persistent growth through economic transformation" using an approach based on two pillars – a broad-based economic transformation, raising economic opportunities and average incomes, alongside a program of targeted support to alleviate areas where persistent poverty was endemic. According to China's Vice Minister of Finance, Yu Weiping, "We have accomplished the arduous task of eliminating extreme poverty, and made significant contributions to global poverty reduction."
A study by the World Bank titled

Four Decades of Poverty Reduction in China: Drivers, Insights for the World, and the Way Ahead

, showed that it was possible to end poverty using the China model. Looking at what is being referred to in many quarters as a miracle, China has ended a problem that has endured for thousands of years resulting in the elimination of extreme poverty for one-fifth of humanity. If one country can achieve this within their borders, imagine how an honest and sincere effort of a united world could consign the last remnants of poverty to the history books.
[Sources: globaltimes.cn. Other sources provided on request.]
THREE LINKED FESTIVALS OF SPRING
During the spring full moons (April, May and June), spiritual energies are at their most powerful because of the sun–moon–earth alignment and the potency of these ancient festivals. Group meditation, and particularly Transmission Meditation, provides a unique opportunity for us to invoke these evolutionary energies for spiritual service – something especially helpful during this time of planetary transformation. Transmission group members are encouraged to 'connect' with any Share International groups – virtual or in person – at the time/s the groups have chosen. This information is sent to groups in a separate communication. If you are new to Transmission Meditation, we invite you to join a special Zoom introduction and meditation on

Tuesday, April 4, 7:30 pm EDT

celebrating the first of these festivals – Aries. To request the Zoom link, send an email to our Contact page.


Below we have provided an article from a Master of Wisdom about the importance of these festivals, a brief description of each, and some simple meditation guidelines. You may also wish to sit quietly and meditate on the exact day of the April full moon, April 6th.
Read more
Sharing is divine
| | |
| --- | --- |
| " | My Task will be to show you how to live together peacefully as brothers. This is simpler than you imagine, My friends, for it requires only the acceptance of Sharing. Sharing, indeed, is divine. It underlies all progress for man. By its means, My brothers and sisters, you can come into correct relationship with God; and this, My friends, underlies your lives. When you share, you recognise God in your brother. This is a Truth, simple, but until now difficult for man to grasp. The time has come to evidence this Truth. |
— From

Messages from Maitreya the Christ
We have recently added an additional 10 audio Messages from

Messages from Maitreya the Christ

: #101 – 110. You can purchase the 10 new Messages as a direct MP3 download to add to your existing collection, or buy the entire collection of 110 Messages on CD or MP3 download. (See more below)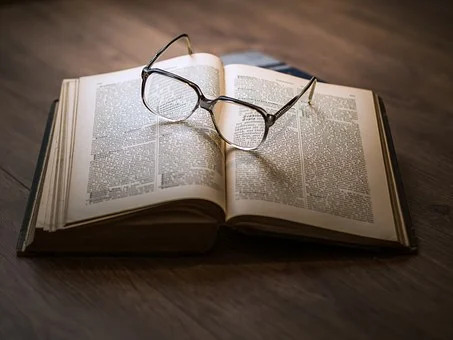 The Share International USA online 'bookstore' carries all of Benjamin Creme's print, audio and e-books, CDs & DVDs, and free downloads of four key titles.
For a limited time offer you can purchase all platforms of Messages from Maitreya the Christ (print, E-book, CD, MP3 download and cassettes) at the Storefront and receive 50% off through March 31st. Simply enter the discount code 110MM50 at checkout. [Cassettes only go to Message 100.]
Order with all major credit cards at the Storefront, share-ecart.com. Checks and money orders are no longer being accepted. If you have questions, please use our contact page.
Our USA Facebook page has over 300 ready-made posts with beautiful images, timely quotes and links to the source of the quotes in Benjamin Creme's books and Share International magazine – a post to share almost every day of the year. Don't wait for the one we send each month! Go to the Share International USA Facebook page, scroll down to 'Photos' and click 'See all'. When you click on your choice for today it will open up ready to share. In these difficult times, we urge you to post these reassuring quotes regularly.
These images are meant to be shared 'as is.' Please do not edit them in any way.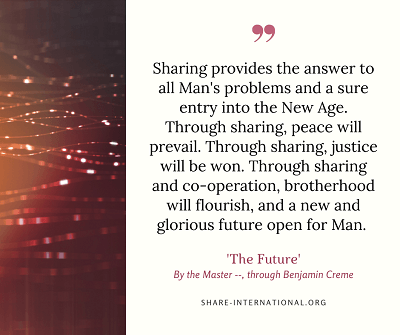 North American programming:
The following events present wide-ranging information about the emergence of Maitreya and the Masters of Wisdom. Their content offers perspectives on how this is impacting our world today.

Please pass this information on to some new people

:

•
"Planetary Makeover" – A collection of audio and video interviews on a wide range of topics.

| | |
| --- | --- |
| ▪ | "How Universal Basic Income Will Eliminate Poverty" |
| ▪ | "Wanted! All Races, All Spiritual Activists Now – Go Change the World!" |

Scroll down to view this and other shows: https://planetarymakeover.org/all-videos
Looking to the spiritual side of life
•

Joy to the World … Let there be Love:

A new article with this title has appeared on substack.com, an article/newsletter-based website. It begins: "Amid the chaos that churns the people of the world, keeping them from sleeping and dreaming, fresh inspiration is nourishing the hearts of those who call for God's Love. And it's coming down! In Asbury University, Wilmore Kentucky, students are experiencing nonstop spiritual revival. Even mainstream media is covering it.
They seem to be in another country – the country of Love. It seems that the young have called for God's help and that's just what is required. 'Ask and you shall receive,' right?"
[Sources: (1) betsywhitfill.substack.com. You can choose to become a (free) subscriber or choose 'No thanks.' Either choice will take you to the site. (2) NY Times Feb 23 'Woodstock for Christians'..., (3) https://ijr.com/carlson-asbury-revival-amazing-people-turning-spiritual-life]
•

More evidence

: On Feb 10-12, the Southern California Reappearance group sponsored a booth at Conscious Life Expo, the region's largest spiritually-oriented event. According to co-workers, attendance was "huge" – far more than in previous years. The event occupied three floors of the Hilton Hotel, booths overflowed into the halls, Friday attendance was like the large Saturday crowd. What was really important, however, was the interest of the people. The 'difficulties' of the past three years have opened a lot of hearts and minds; people are seeking meaning in their lives and, like the article above reports, they are looking more to the spiritual side of life. This seemed to bring a lot more people to our booth for longer and deeper conversations.
The following Saturday, co-worker Dick Larson gave a talk 'Hope For our Future Abounds' in which he described the many

positive

changes taking place in the world and the extraordinary things that are yet to come as the Masters emerge. A member of the audience has now arranged for Larson to give this talk at her senior apartment complex.
Wellness Show – Vancouver, Canada
| | |
| --- | --- |
| | On February 11 & 12, the Vancouver group participated in the 30th ANNUAL WELLNESS SHOW. It took place at the Vancouver Convention Centre. The show has been a successful event for many years, and it has been a good platform for us to present our information. Several years ago, according to Benjamin Creme, we had the Master Jesus visiting our booth! Although we cannot confirm his presence this year, we had the opportunity to give away our materials and engage in stimulating conversations with the public. Several people signed our mailing list page to be updated about our events. |
Find out what's happening
in your region.
Use
this map
to locate your region and
view upcoming events.
CONTENTS
• Maitreya's priorities
• Evidence of Maitreya's Presence
• Miracles throughout the world
• The Day of Declaration
• The Ageless Wisdom teachings
• Transmission Meditation
• The Promise of the Future
• Benjamin Creme: a messenger of hope
• How you can help

Read more