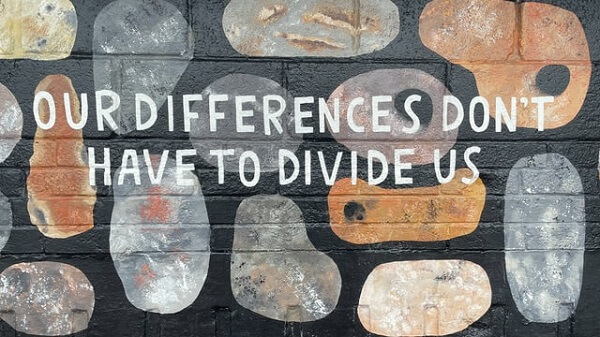 Unsplash: Belinda Fewings
The Sword of Cleavage
by the Master —, through Benjamin Creme
Many people believe that despite the presence of Maitreya in the world, everything is becoming more threatening and unstable than hitherto. They wonder what Hierarchy is doing to ease the many problems and difficulties that leave them afraid and unprepared for the heightened tension of today.
The truth is, the world

is

being prepared. In times of great tension and change, people look at problems with a limited view – which they inevitably have – of the true state of society. Humanity imagines that all these events have the same impact and importance for the future, whereas the true view, which only the Masters can see, is altogether different. The Masters see the happenings as if occurring on a flat plane, and as potential only. They know that some will precipitate and effect world change, while others will simply wither away without any precipitation at all. Humanity, with its limited vision, sees all these events as bearing on their future but this assuredly is not the case. From the Masters' point of view humanity has never been so ready for the new world that the future will bring. It has never been so near a time of inspiration and readiness to work for the common weal.
When the Christ said that He would return (in such a time as we think not), He would bring not soft words of spurious peace but a sword, the Sword of Cleavage, which would separate father from son and brother from brother. It is precisely the action of the Sword of Cleavage that we are witnessing today. Maitreya's energy of love stimulates everyone: the one who loves, and works for justice and sharing, but also the one who causes the divisions, schisms and greed in the world. In this way, through the clear opposition created by the Sword of Cleavage, men can arrive at a true choice for the future – the future for all men, the poor and hungry as well as the men of money and the destroyers of peace in the world. Each of us must choose on which side of that division we find our truth.
* The words 'men' and 'man' are used throughout the Master's articles as general terms meaning humankind.
Share International Magazine

In the June issue
From the Editor: " 'Many are the difficulties which lie ahead, but naught is surer than our

total

victory.' This is a promise made by Maitreya (in either late 1976 or early 1977). In 2014 Benjamin Creme's Master wrote: 'From the Masters' point of view humanity has never been so ready for the new world that the future will bring. It has never been so near a time of inspiration and readiness to work for the common weal.'… And so it is that this issue is full of inspiring articles about people working for the 'common weal.' … The overarching question is: why do urgent changes take so long to be implemented? We answer this question, in part, through this month's compilation on the topic of corruption, and Benjamin Creme deals with complacency and corruption in the Question and Answer section. For sensitive, idealistic people these times may be very hard at present; we are daily faced with a choice we must each make in every aspect of our lives but, fortunately, a tough but reassuring reality is brought home by Benjamin Creme's Master"… above.
Maitreya sees all people as members of one family, thereby prioritizing the human right of all for nourishing food, safe housing, effective medical care and all the education needed for individual sustenance and self-development. Beyond these come environmental restoration and the preservation of nature in its myriad forms. In this section we will highlight examples of positive actions and trends in these directions. Refer to the Source/s for more in-depth information.
New vaccine for malaria will save millions of lives
One of the top priorities for Maitreya is the provision of adequate healthcare as an essential need of every man, woman and child. Malaria infects over a million people every year – mostly in sub-Saharan Africa – and killed an estimated 640,000 individuals in 2021, mostly children. Treatments for malaria exist alongside prophylactic efforts such as bed nets and pesticides, but the long sought after anti-malarial vaccine may now be in reach after 30 years of research. Scientists at Oxford University in the UK have finally developed a vaccine called R21/Matrix-M, which achieved an 80% success rate and is the first to exceed the World Health Organization's (WHO) target of 75% efficacy. Ghana will be the first nation to receive the vaccine, providing approval for use with children aged 5 months to 36 months. As of December 2022, a total of 1.4 million doses of the vaccine had been administered at a cost of less than $3 per shot. Apart from Ghana, pilot projects will soon roll out in Burkina Faso, Kenya, Mali and Tanzania with hopes toward supporting the roll out of a full immunization program throughout sub-Saharan Africa.
Sources
THREE FESTIVALS OF SPRING
During the spring full moons (April, May and June), spiritual energies are at their most powerful because of the sun–moon–earth alignment and the potency of these ancient festivals. Group meditation, and particularly Transmission Meditation, provides a unique opportunity for us to invoke these evolutionary energies for spiritual service – something especially helpful during this time of planetary transformation. Transmission group members are encouraged to 'connect' with any Share International groups – virtual or in person – at the time/s the groups have chosen. This information is sent to groups in a separate communication. If you are new to Transmission Meditation, we invite you to join a special Zoom introduction and meditation:
Wednesday, May 31, 7:30 pm EDT

celebrating the third of these festivals — Festival of Goodwill. To request the Zoom link, send an email to our Contact page.
During the exact day of the full moon you may also wish to sit quietly and meditate.
Festival of Goodwill (Gemini) full moon:

June 3 @ 11:41 pm EDT
Click here to read an article from a Master of Wisdom about the importance of these festivals, a brief description of each, and some simple meditation guidelines.
God is Love
| | |
| --- | --- |
| " | The nature of God, in this solar system, is love. Whatever the outer cleavages, that love underlies all events and is inherent in the Plan of evolution of which these events are but the passing effects. The aim of the disciple, working consciously (more or less) with the Plan, is to 'bring to light', to recognize and manifest the love behind the outer happenings of our time. The "nasty things we see happening around us" are the result of man's ignorance of his inner divinity (whose nature is love) and his resulting inability to reflect his true nature in a meaningful way. These are temporary and will pass away. |
— From

Maitreya's Mission, Volume Two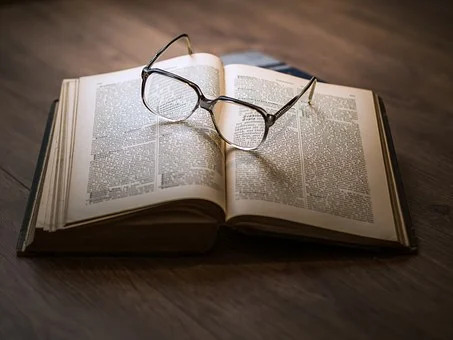 The Share International USA online 'bookstore' carries all of Benjamin Creme's print, audio and e-books, CDs & DVDs, and free downloads of four key titles.
For a limited time, purchase Maitreya's Mission, Volume 2 (paperback or e-book) and receive 50% off through June 30th. Simply enter the discount code MM250 at checkout.
Order with all major credit cards at the Storefront, share-ecart.com. Checks and money orders are no longer being accepted. If you have questions, please use our contact page.
Our USA Facebook page has over 300 ready-made posts with beautiful images, timely quotes and links to the source of the quotes in Benjamin Creme's books and Share International magazine – a post to share almost every day of the year. Don't wait for the one we send each month! Go to the Share International USA Facebook page, scroll down to 'Photos' and click 'See all'. When you click on your choice for today it will open up ready to share. In these difficult times, we urge you to post these reassuring quotes regularly.
These images are meant to be shared 'as is.' Please do not edit them in any way.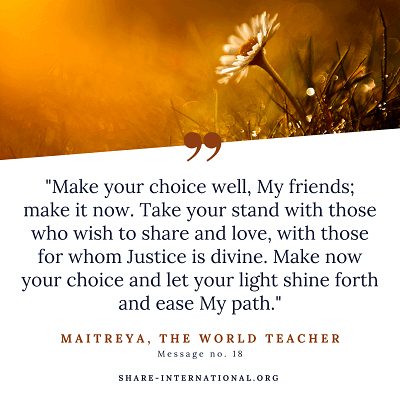 Network News, Programming and Events
North American programming:
The following events present wide-ranging information about the emergence of Maitreya and the Masters of Wisdom. Their content offers perspectives on how this is impacting our world today.

Please pass this information on to some new people

:
•

What in the World is Happening?

– This monthly webinar is on summer break.
Dozens of past episodes are available from Facebook and YouTube.
•

Planetary Makeover

– A collection of audio and video interviews on a wide range of topics.
"Why are these Miracles the sign of a New Golden Age?"
Scroll to view this show and others: https://planetarymakeover.org/all-videos
Spring Outreach Reports
•
Dallas TX – EarthX Expo – April 21-23
The Dallas, TX group participated once again as an exhibitor at the 2023 EarthX expo. The three-day gathering, said to be one of the largest Earth Day events in the world, brought together a wide range of speakers and booths – everything from green technologies and urban planning to environmental activism and UN Sustainable Development Goals. Literature was continuously handed out throughout the weekend as a steady stream of visitors stopped by the booth to inquire and chat. On the last day, one of these visitors was the event founder himself, Trammel Crow, who will receive a brochure on the Emergence of Maitreya and a copy of

SI

Magazine for further understanding of our message. Co-workers all seemed to agree the energy was delightfully positive and inclusive. Not only was the connection made between a fairer distribution of resources and rescuing our planet, but the idea that humanity is not alone seemed to intrigue more than a few who chose to listen with an open mind.

•
Milwaukee, WI – Dare to Be Aware Fair – The Wellness Expo – April 15 & 30
The Dare to Be Aware Fair on April 15 was a good day for getting out our message. There were large crowds and an enthusiastic response to the information about the World Teacher stepping forward when humanity is most receptive and responsive. Several people were drawn to the large image of the "Invocation" lithograph we displayed behind our booth, Benjamin Creme's books, and

Share International

magazine – with

free copies carried off by eager readers. One young man was very excited to see

The Gathering of the Forces

of Light

book. Although the Wellness Expo on April 30 was a smaller event, there were still folks who picked up free copies of the magazine. To promote both events, half-page ads featuring Creme's book

The World Teacher for All Humanity

ran in three local monthly publications.

Coming soon

:

a photo collage of other outreach booths we couldn't fit in the newsletter.
Find out what's happening
in your region.
Use
this map
to locate your region and
view upcoming events.
CONTENTS
• Maitreya's priorities
• Evidence of Maitreya's Presence
• Miracles throughout the world
• The Day of Declaration
• The Ageless Wisdom teachings
• Transmission Meditation
• The Promise of the Future
• Benjamin Creme: a messenger of hope
• How you can help

Read more