OCG Saving The Ocean
The role of man
by the Master —, through Benjamin Creme
In time, men will come to understand the true nature of their relationship with the lower kingdoms, and accept gladly the role of steward for their evolution. This will lead to a transformation in all aspects of farming and agriculture, in forestry and fishing. Gone forever will be the present methods: despoliation of forest and soil; over-cultivation of impoverished land; greedy and reckless pursuit of many species of animal and fish.
A halt must soon be called to this unholy war on nature's bounty. No longer must men allow the poisoning of the earth and waters, which threatens the lives of man and beast alike. No longer is it fitting to engage in farming methods which prohibit the basic rights of movement and access to air and light. The cruel exploitation, for experiment, of countless creatures must give way to saner means of research and knowledge.
Many, today, are concerning themselves with these issues and calling for change. Men's minds are moving in the right direction and naught can halt this momentum. Nevertheless, vast changes are needed forthwith to maintain the ecological balance in the world.
When the Earth is viewed as a living entity, complete in all its parts, each essential to the Whole, a new vision and a new sanity will prevail. Men will come to see themselves as stewards of a natural order, preordained to function in harmony and beauty, each kingdom related, above it and below it, according to the Plan.
Today, vast sums are spent on research into nature's laws. At the same time, enormous resources are wasted and misused. Were these resources directed to stabilizing the natural balance, a new world would emerge. Man would find himself the possessor of secrets long hidden from him. He would enter areas of knowledge until now closed to his enquiring mind. Nature would yield up her mysteries and man would begin a partnership with the creating Logos, taking his rightful place as custodian of the Plan.
Man has the power to make all things new or to destroy his world; never before has such omnipotence been his. To ensure the correct use of this power requires the expression of a wisdom seldom seen today, but one that man must find within himself or die.
Fortunately for the race, man is not alone. From behind the scenes of life is now emerging a group of Knowers; men endowed with all the attributes of God. From Them will flow the wisdom of the ages to guide and shepherd man along the way.
Under Their inspiration, man will retrace his steps and begin anew. Under Their wise tutelage will he begin the ascent into divinity, to demonstrate that divinity, potential, but unexpressed.
Thus will men in time become the Knowers, servants alike of the Purposes of God. From them, then, will flow a stream of universal wisdom to nurture all together in the furtherance of the Plan.
* The words 'men' and 'man' are used throughout the Master's articles as general terms meaning humankind.
Share International Magazine

In the January–February Issue
This first (double) issue of 2023 is especially powerful and hopeful. While we are assailed daily with dire headlines, people around the world in every field of endeavor are rapidly creating and implementing the changes needed for the emerging New Time.

SI

's editor includes this note that should give special hope to Americans watching the current turmoil in their society and government.
"We also call attention to the crucial role and destiny of the United States in the wellbeing of the world now and in the coming decades. 'The teachings of Maitreya will awaken and invoke the idealistic soul of the United States, and turn its best citizens to the light which they have always held in their hearts. They will make accord with their brothers and sisters throughout the world, and in unison, inspired by Maitreya, they will bring justice, and therefore peace, to the waiting world.'" (Benjamin Creme's Master, from 'The waiting world') Also in this Jan-Feb issue is a compilation on 'The role and destiny of America.'
Maitreya sees all people as members of one family, thereby prioritizing the human right of all for nourishing food, safe housing, effective medical care and all the education needed for individual sustenance and self-development. Beyond these come environmental restoration and the preservation of nature in its myriad forms. In this section we will highlight examples of positive actions and trends in these directions. Refer to the Source for more in-depth information.
COP15: A turning point for biodiversity


On December 19, 2022, the 12-day COP15 conference on biodiversity, meeting in Montreal under the auspices of the U.N. Convention on Biological Diversity, completed its work by adopting the Kunming-Montreal global biodiversity framework (GBF). This 14-page document is the first international agreement to acknowledge that all aspects of nature – animals, plants, rivers, mountains, soil, etc. – have rights equal to those of human beings. And human rights – an issue formerly skirted in biodiversity agreements – were also addressed head-on, with Indigenous peoples' rights, local communities' rights and gender equality mentioned throughout the document. The framework is absolutely a turning point, but it isn't a panacea. It provides agreed-upon goals, an inclusive roadmap, and a plan for implementation – but it will require political will to make it a reality. [Source: Jan-Feb 2023

Share International

magazine]
Benjamin Creme speaks on the qualities of the Seven Rays of Divine Manifestation and their influence on humanity and nations; a deeper understanding of the energy of Love; Maitreya's response to humanity's suffering and the significance of the full moon period.
The environment – a key priority
| | |
| --- | --- |
| " | The ecological balance of the world will be one of Maitreya's main concerns, and He will from the highest level show the misuse of planet Earth and the inevitable results of continuing as we are. The need for action in that regard will become obvious to scientists, and through them, the governments of the world. To some extent, of course, this is already happening, but not enough. We have to simplify our lifestyles and make fewer and more intelligent demands on the planet. |
— From

The World Teacher For All Humanity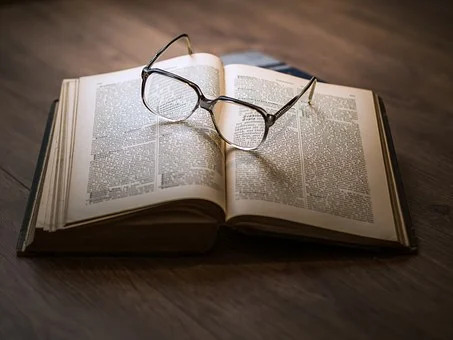 The Share International USA online 'bookstore' carries all of Benjamin Creme's print, audio and e-books, CDs & DVDs, and free downloads of four key titles.
For a limited time offer purchase The World Teacher For All Humanity (paperback, e-book, audio, or large print) and receive 50% off through February 28th. Simply enter the discount code WTAH50 at checkout.
Order with all major credit cards at the Storefront, share-ecart.com. Checks and money orders are no longer being accepted. If you have questions, please use our contact page.
Our USA Facebook page has over 300 ready-made posts with beautiful images, timely quotes and links to the source of the quotes in Benjamin Creme's books and Share International magazine – a post to share almost every day of the year. Don't wait for the one we send each month! Go to the Share International USA Facebook page, scroll down to 'Photos' and click 'See all'. When you click on your choice for today it will open up ready to share. In these difficult times, we urge you to post these reassuring quotes regularly.
These images are meant to be shared 'as is.' Please do not edit them in any way.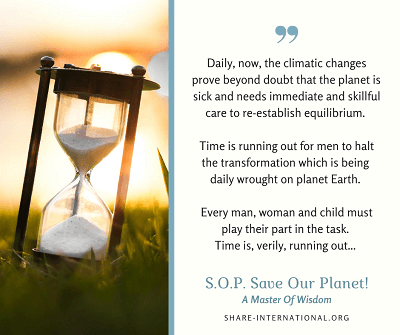 Share International LIVE

webinars cover a wide range of topics – from the spiritual to current events. A few representative programs may be seen here. To receive announcements of future programs, sign up here – unless you are already receiving these announcements.
North American programming:
The following events present wide-ranging information about the emergence of Maitreya and the Masters of Wisdom. Their content offers perspectives on how this is impacting our world today.

Please pass this information on to some new people

:

•
"What in the World is Happening?" – a monthly webinar.

▪

February 11

– "Environment and Consciousness – Restoring the Integrity of Life"
▪

March 11

– "Constitution of Man Part 2, plus Q&A"

To watch the

livestream

: Facebook, YouTube, or Register for Zoom link.
Many past episodes are available from Facebook and YouTube.

•
"Planetary Makeover" – A collection of audio and video interviews on a wide range of topics.

| | |
| --- | --- |
| ▪ | "Protesting is Our Soul's Responsibility for a Future!" |
| ▪ | "The Media is Blocking the Biggest News Yet!" |

Scroll down to view this and other shows: https://planetarymakeover.org/all-videos
Share-International.org Redesign
| | |
| --- | --- |
| | Our primary international website, Share-International.org, has undergone a complete redesign. We invite you to explore the revamped structure of this valuable online library containing years of magazine issue highlights, articles, audio, video, introductory pages on various topics, links to sister websites and other features. More than ever, we encourage you to circulate this website widely. Its modern look and easy navigation will no doubt enhance the network's outreach efforts for many years to come. |
New Video about Maitreya
| | |
| --- | --- |
| | Co-workers in France and Canada have created a five-minute video to introduce Maitreya to new audiences. The producers ask you to share it with other co-workers, family, friends and post on your social media pages: English, French, and Spanish |
Monthly Transmission Meditation and Talks Resume – Edmonton, AB
| | |
| --- | --- |
| | The Edmonton group has returned to monthly meditations and talks for the general public as of September 2022 and will continue through 2023. In addition, an information table twice per month, as well as a monthly talk, have resumed at a local university campus. You can find more details at: share-international.ca/events.html |