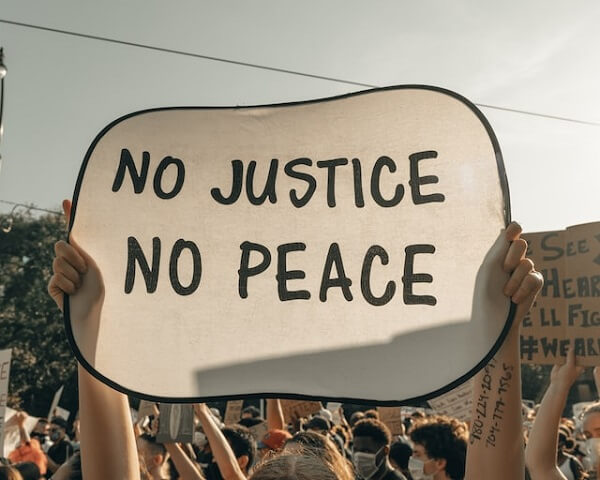 Unsplash: Clay Banks
Gambling gestures
by the Master —, through Benjamin Creme
Whenever men make a determined step into right relationship, there are always others who make an equally determined step into confrontation. Multitudes work, and even die, for greater freedom and justice; while other forces threaten the peace in cynical attempts to consolidate their diminishing power. Meanwhile, humanity at large watches and trembles, witnessing with fear a renewal of ancient hatred thought to be discarded and overcome.
We, your Elder Brothers, too, watch carefully this dangerous ploy, but fear not. Common sense, We know, will force the acceptance of at least a precarious peace, with gains and losses balanced, more or less.
From now on this scenario will be repeated across the world, where the 'great powers' attempt to maintain or to even increase their power, knowing, however, that they must do so carefully without damaging the status quo.
For how long can the nations play this useless game? The only sensible course is to work together for peace and prosperity for all. Only in this way will they ready their peoples for the joy of peace, the prosperity of justice, and the bliss of sharing.
* The words 'men' and 'man' are used throughout the Master's articles as general terms meaning humankind.
Share International Magazine

In the April issue
[From the Editor] "Easter, that extraordinary holy time celebrating resurrection, with all that it symbolizes in the West … Each Spring the cosmic energies grow in potency and humanity dares to hope yet again – which is appropriate given that the world is struggling, to use a Christian metaphor, out of the 'tomb of materialism' into the resurrection of new ways of organizing our systems to make social justice a practical reality. … No wonder Maitreya galvanizes protestors, joins demonstrations and supports people marching to demand freedom, justice, equality and peace. No wonder Benjamin Creme's Master calls us to work together for the joy of peace and the bliss of sharing – the only basis for a sane world which can stand against the tyranny of commercialization." [Check the 'Table of Contents' link below for a collection of varied and inspiring articles. Consider subscribing to feed your mind with good food every month!]
Maitreya sees all people as members of one family, thereby prioritizing the human right of all for nourishing food, safe housing, effective medical care and all the education needed for individual sustenance and self-development. Beyond these come environmental restoration and the preservation of nature in its myriad forms. In this section we will highlight examples of positive actions and trends in these directions. Refer to the Source/s for more in-depth information.
Move towards peace
Central to Maitreya's priorities is the establishment of peace and the abandonment of war. Such a step in that direction was recently taken when two seemingly irreconcilable enemies – Saudi Arabia and Iran – agreed to restore diplomatic relations. In what was described by

NBC News

as "a dramatic breakthrough brokered by China after years of soaring tensions between the Middle Eastern powerhouses", the two nations, separated predominantly by their proxy war in Yemen since 2015, will reopen embassies in each other's capitals. The agreement followed a period of intensive negotiations which will see the mutual return of their ambassadors and the beginning of discussions enhancing bilateral relations. Nothing short of this unprecedented and astonishing renewal in relations would have otherwise served to "help end the war in Yemen and de-escalate tensions in the Middle East region."
According to Iran's chief negotiator, Ali Shamkhani, "Clearing up the misunderstandings and looking to the future in Tehran-Riyadh relations will definitely lead to the development of regional stability and security, and the increase of cooperation between the countries of the Persian Gulf and the Islamic world to manage existing challenges." The results of Maitreya's energy of Love is moving even the most die-hard enemies to embrace the possibilities of mutual and lasting peace for the future.
Sources
This heart-to-heart dialogue between molecular biologist Dr. Yasuyuki Nemoto and longtime Share International co-worker Michiko Ishikawa presents a hopeful message at this time of global crisis. A great force is at work now in the world, inspiring people everywhere to action on behalf of peace and justice.
THREE FESTIVALS OF SPRING
During the spring full moons (April, May and June), spiritual energies are at their most powerful because of the sun–moon–earth alignment and the potency of these ancient festivals. Group meditation, and particularly Transmission Meditation, provides a unique opportunity for us to invoke these evolutionary energies for spiritual service – something especially helpful during this time of planetary transformation. Transmission group members are encouraged to 'connect' with any Share International groups – virtual or in person – at the time/s the groups have chosen. This information is sent to groups in a separate communication. If you are new to Transmission Meditation, we invite you to join a special Zoom introduction and meditation:
Tuesday, April 4, 7:30 pm EDT

celebrating the first of these festivals — Aries. To request the Zoom link, send an email to our Contact page.
During the exact day of each of these full moons, you may also wish to sit quietly and meditate. Here are the exact dates and times:
Easter Festival (Aries) full moon:

April 6 @ 12:34 am EDT
Wesak Festival (Taurus) full moon:

May 5 @ 1:33 pm EDT
Festival of Goodwill (Gemini) full moon:

June 3 @ 11:41 pm EDT
Click here to read an article from a Master of Wisdom about the importance of these festivals, a brief description of each, and some simple meditation guidelines.
What Christ's return means for humanity
| | |
| --- | --- |
| " | In the first place, if we accept and follow the Christ it will mean a tremendous release of anxiety and tension. A new hope for the future, and a new inspiration will be given to man. At the moment, mankind everywhere is filled with fear; it sees facing it destruction of all kinds: ecological, nuclear, starvation. The return of the Christ and the Hierarchy will show men that there is a way out of their problems, and that when we take the first steps and change the direction of our political, economic and social life, we have the possibility of building a civilization greater and more spiritual than the world has known. |
— From

The Reappearance of the Christ and the Masters of Wisdom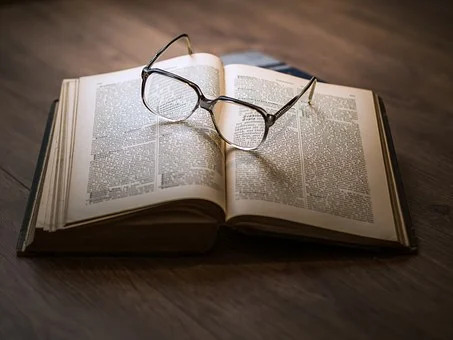 The Share International USA online 'bookstore' carries all of Benjamin Creme's print, audio and e-books, CDs & DVDs, and free downloads of four key titles.
For a limited time you can purchase The Reappearance of the Christ and the Masters of Wisdom (print or E-book) at the Storefront and receive 50% off through April 30th. Simply enter the discount code RCMW50 at checkout.
Order with all major credit cards at the Storefront, share-ecart.com. Checks and money orders are no longer being accepted. If you have questions, please use our contact page.
Our USA Facebook page has over 300 ready-made posts with beautiful images, timely quotes and links to the source of the quotes in Benjamin Creme's books and Share International magazine – a post to share almost every day of the year. Don't wait for the one we send each month! Go to the Share International USA Facebook page, scroll down to 'Photos' and click 'See all'. When you click on your choice for today it will open up ready to share. In these difficult times, we urge you to post these reassuring quotes regularly.
These images are meant to be shared 'as is.' Please do not edit them in any way.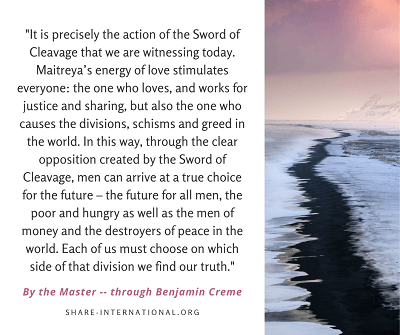 North American programming:
The following events present wide-ranging information about the emergence of Maitreya and the Masters of Wisdom. Their content offers perspectives on how this is impacting our world today.

Please pass this information on to some new people

:

•
"What in the World is Happening?" – a monthly webinar.

▪

April 8

– "Unity in Diversity: why is it important and how do we create it?"

To watch the

livestream

: Facebook, YouTube, or Register for Zoom link.
Many past episodes are available from Facebook and YouTube.

•
"Planetary Makeover" – A collection of audio and video interviews on a wide range of topics.

| | |
| --- | --- |
| ▪ | "Alternative Media Wakes Up to the Maitreya Story" |
| ▪ | "The Top Ten Myths about the Emergence of Maitreya, the World Teacher" |

Scroll down to view these and other shows: https://planetarymakeover.org/all-videos

| | |
| --- | --- |
| • | "A Better World" interviews |
Aliencon, Tucson Festival of Books, and the Mexico City Book Fair
Aliencon

is a widely publicized event that "enables thousands of truth-seekers from across the globe to theorize, debate and celebrate the impact that extraterrestrials may have had on science, culture, and our everyday lives." Although some of what goes on at this event might make a Reappearance worker cringe, the spiritual mission of UFOs resonated with visitors. SoCal co-workers reported people were open to our information, and it was easy to talk about Maitreya. [Aliencon is also held in Santa Clara, Baltimore, and Dallas, so you may want to watch for one of their booth opportunities in your area.]
On the same weekend, two co-workers left Aliencon to dash over to Arizona for the

Tucson Festival of Books

. While they felt the event itself was better than in previous years, they didn't find many young people very engaged with happenings in this country and abroad. But there were many good conversations with older folks, and one man came back the following day just to thank our co-worker for the information, which he had by then read thoroughly.
Prior to and during both these events was the annual 10-day

Mexico City Book Fair

which SoCal participates in with a sister group in Mexico. Here, young people seemed

very

open and progressive – more so than in the US. Two interviews were requested of the group after the event. Many people showed interest in participating in Transmission Meditation.
Heart of Oneness Holistic Expo, Awaken Fair, In-person Transmission Meditation
The New York area group has returned to in-person Transmission Meditation in Brooklyn and Long Island. Although zoom TM's have been a great alternative when we could not meet because of Covid, we all appreciate the benefit of being together in the same room.
In addition, the Northeast group has resumed participation in Expos in the area. On the weekend of March 3-5th the New York group staffed a Share International informational booth at the Heart of Oneness Holistic Expo in Edison, New Jersey. Volunteers had very engaging conversations with a number of attendees who seemed concerned about the state of the world and receptive to the idea that we have help from the Masters in guiding and inspiring us to create a more peaceful and just world.
The group also participated in the Awaken Fair on March 19th, a one day event in Tarrytown, New York. The Awaken Fair has been holding this event two times a year for the past 16 years. Again, we had meaningful conversations with a number of very interested attendees. We were able to secure a speaker's slot and one of our members spoke on Maitreya's Teachings. About 11 people attended and they seemed very receptive to our information.
A postering experiment
| | |
| --- | --- |
| | A co-worker in the Southwest Region contracted with a postering service to put out 500 8.5 x 5 flyers at ~150 locations before, during and after the mega SXSW Conference & Festivals held in Austin, TX. Although distribution is not yet complete, the owner of the service reported that "People are strange about religion … many I posted were taken down." No attempts were made to measure the effectiveness of this campaign, but the cost was minimal: $200 for the postering services and ~$16.00 for the copies. [Other groups have also tried posting flyers for their events. Unfortunately, it is common practice nowadays for people to either take them down or post over them if they don't like the message or want the space. So, first do whatever research you can for your city.] |
Find out what's happening
in your region.
Use
this map
to locate your region and
view upcoming events.
CONTENTS
• Maitreya's priorities
• Evidence of Maitreya's Presence
• Miracles throughout the world
• The Day of Declaration
• The Ageless Wisdom teachings
• Transmission Meditation
• The Promise of the Future
• Benjamin Creme: a messenger of hope
• How you can help

Read more