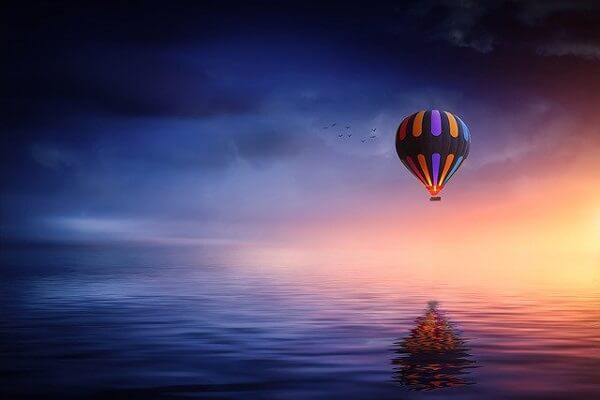 The end of chaos
by the Master —, through Benjamin Creme
When one looks at the world with the clear eye of knowledge, there is revealed to that discerning gaze a view altogether different from that held by most observers. To the vast majority, this is a world in chaos, characterized by war, flood and pestilence. Terror reigns in the hearts of millions. To be sure, the world today knows all of these catastrophes – and many suffer grievously as a result – but behind the terror and the pain there is a growing sense of hope that things will change for the better, that this period is interim and will not last forever. Thus it is in many areas where the turmoil is greatest, the hardship most acute and most difficult to bear.
Behind it all, behind the endless and mindless destruction, this world is emerging from a dark and dream-filled sleep, the awakening from which is difficult and traumatic in the extreme. New and powerful energies are stirring humanity to action as never before, and, as always in such a situation, the first responses are mixed: chaotic and destructive, followed by a new and higher rhythm which gradually imposes itself on the whole.
We Who look at life beyond the outer forms and events know with certainty that this difficult period has all but run its course, that the stability and calm yearned for by so many is almost at hand, and that humanity is wakening, refreshed and renewed, from its long, dark night.
Thus is the world now ready for the reappearance of the Christ. Thus are men now ready for what He has to give.
When He came before through His disciple Jesus, men were unready to respond to His teaching. Today, through centuries of suffering, education and experience, are men prepared to understand and

act upon

His precepts. As Preceptor does He come; as Teacher, not saviour, does He fulfil His mission.
Soon, the One for Whom the world waits will emerge and present Himself for all to see. Soon, men will engage in a dialogue with their Higher Selves and make their choice to live or die. Thus is being enacted the great drama of this time.
Little though men may know it, the end is known from the beginning, and they may be well assured of the final triumph of Reason and Truth.
Maitreya will use as signal the collapsing stock markets, the gambling halls of greed; then will He enter, openly, the arena of the world and state His case for justice and freedom, sharing and common sense.
Well may men take stock of themselves and their priorities, their aspirations and values, for on their coming decision lies the future of the world, the well-being of humanity and their immediate role in the Plan of God.
We, the Watchers, your Elder Brothers, await with confidence and joy your just decision and future glory.
* The words 'men' and 'man' are used throughout the Master's articles as general terms meaning humankind.

From the September 2022 issue, Q&A with

Benjamin Creme:
"Q. Does Jesus communicate with Maitreya?

(BC radio interview, Gerry Ryan Show, 11/11/1993)
A. Yes, constantly. All the Masters are in constant telepathic communication. They share a mental consciousness, a group consciousness. They don't have a sense of themselves as a separated self, only as a group. From Maitreya's point of view, there is no separation between him and us. He said: 'Nothing separates me from you and soon many will realize this.' I am flooded with communications from people who know our work giving us experiences of where they have seen Maitreya or had a vision of Maitreya. He's appeared to them in various ways and sometimes in the most unlikely settings and so on, and this is happening all over the world."
This issue also features a number of these letters to BC over the years, and the Editor's article offers insights into the many extraordinary things that would need to 'come together' for each of these unique experiences to take place.
Benjamin Creme describes the gradual process of change that will take place when Maitreya and the Masters come forward into full public view – a process that does not infringe our freewill and has the greatest chance of "sticking." Other topics include every person's responsibility for world peace at some level, economic redistribution of the world's resources as the key to

all

further change, the importance of the UN in this process, and the role of our Space Brothers.
Unity – the expression of Love
| | |
| --- | --- |
| " | The Christ came in Palestine to show us Love, to show us that the nature of divinity is Love, and he demonstrated perfect Love in a human being for the first time. In 2,000 years we still have not manifested that quality which he released into the world. Of course, many men and women have individually realized within themselves the quality of Love and have become disciples, initiates, and in some cases Masters of Wisdom. Through the demonstration of the Love of God, they have reached the relative perfection which the Masters know, a perfection that one day will be our own destiny to manifest. The promise of this coming Age of Aquarius is that, for the first time in recorded human history, humanity will become One and will demonstrate the Love of which unity is the expression. |
— From

Transmission: A Meditation for the New Age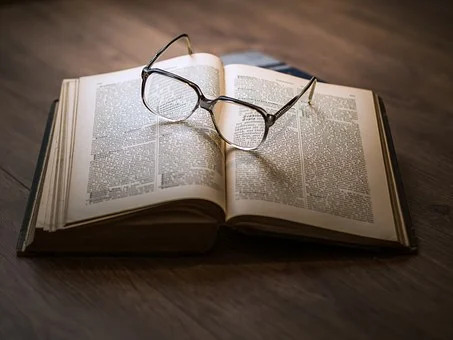 The Share International USA online bookstore carries all of Benjamin Creme's print, audio and e-books, CDs & DVDs, and free downloads of four key titles.
For a limited time offer: purchase Transmission: A Meditation for the New Age (paperback or e-book) and receive 50% off through September 30th. Simply enter the discount code TMNA50 at checkout.
Order with all major credit cards at the Storefront, share-ecart.com. Checks and money orders are no longer being accepted. If you have questions please use our contact page.
Share and Follow us on Facebook!
Check out the Share International USA Facebook page for listings of national events as well as a beautiful collection of shareable quotes from Maitreya's Messages, the Master's articles, and Benjamin Creme's books. Click the image here to connect directly with our Facebook page and to like and share these posts on your socials. In these difficult times we especially urge you to post these quotes regularly. New and timely ones are added each week.
These images are meant to be shared 'as is.' Please do not edit them in any way.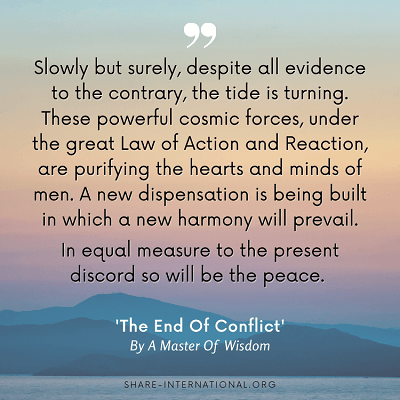 Share International LIVE

webinars offer programming in three series: (1) The Imperative of Change: Towards a sane and just world; (2) The Reappearance of Maitreya the Christ and the Masters of Wisdom; (3) Interviews and dialogues: Share International in conversation with…
Coming in October

: part two of Share International in conversation with Dr. Eben Alexander.
Sign up to receive future webinar announcements

if you don't already receive them

.
View some of the past webinars on the Share International LIVE website.
North American programming:
The following events present wide-ranging information about the emergence of Maitreya and the Masters of Wisdom. Their content offers perspectives on how this is impacting our world today:

•
"What in the World is Happening?" – a monthly webinar.

Saturday, September 10

– "The Evolution of Humanity: Stepping into our Divinity" (pre-recorded)

Saturday, October 8

– "The Constitution of Man"
To watch the

livestream

: Facebook, YouTube, or Register for Zoom link.
Many past episodes are available from Facebook and YouTube.

•
"Planetary Makeover" – a bi-weekly presentation.
"Aquarian Plan for a New Civilization by Heartfelt Sharing of Global Resources"
"The Eight Great Spiritual Facts of Life: A Roadmap for Planetary Transformation"
Scroll down to view these and other shows.
https://planetarymakeover.org/all-videos
Find out what's happening
in your region.
Use
this map
to locate your region and
view upcoming events.
CONTENTS
• Maitreya's priorities
• Evidence of Maitreya's Presence
• Miracles throughout the world
• The Day of Declaration
• The Ageless Wisdom teachings
• Transmission Meditation
• The Promise of the Future
• Benjamin Creme: a messenger of hope
• How you can help

Read more