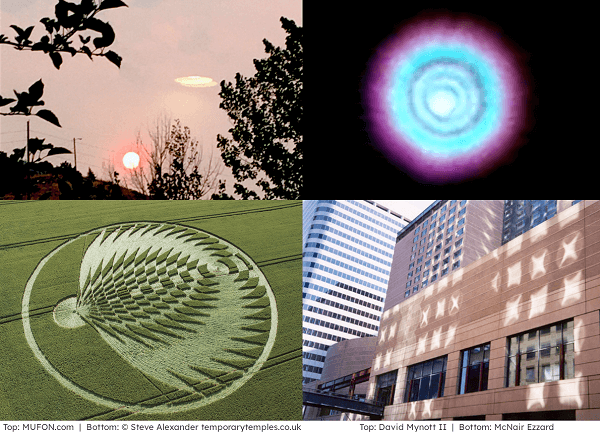 The gathering of the Forces of Light
by the Master —, through Benjamin Creme
Important events are taking place in many parts of the world. People everywhere will be astonished by the reports. These will include sightings, in unprecedented numbers, of spacecraft from our neighbouring planets, Mars and Venus in particular. Nothing like this increased activity, over vast areas of the Earth, will have been seen before. Those who have steadfastly refused to take seriously the reality of this phenomenon will find it difficult to deny. More and more accounts of contact with the occupants of the spacecraft will add their testimony to the fact of their existence. Miraculous happenings of all kinds will continue and multiply in number and variety. The minds of men will be baffled and amazed by these wonders, and this will cause them to ponder deeply.
Into this wonder-filled, wondering world Maitreya will quietly enter and begin His open work. He will be asked to counter their doubts and fears, to explain these happenings and He will vouchsafe their validity. These extraordinary events will continue unabated and cause many to prophesy the ending of the world. Maitreya, however, will continue in His simple way and interpret differently these events.
Thus will Maitreya encourage men to see the marvellous breadth and scope of life, the many layers of which man knows but little till now. Gently He will introduce them bit by bit to the basic truths of our existence, the Laws which govern it, and the benefits achieved by living within these Laws. He will acquaint man with the vastness of our Galaxy and show that, in time, men of Earth will conquer Space and Time. He will encourage men to seek within, as well as without, for the answers to their problems, and validate their constant connection to each other and to Cosmos. He will remind humanity of its long history and of the many perils which man has overcome. He will sow the seeds of faith in our own illustrious future and vouchsafe the eternal divinity of man. He will show that the path of life, the evolutionary journey, leads unfailingly upwards as well as for ever onwards, and that to make the journey together, as brothers and sisters, is the surest way and the way most lit by joy. Look, then, for the signs of Maitreya's entrance, make it known, and uplift the hope of your brothers.
* The words 'men' and 'man' are used throughout the Master's articles as general terms meaning humankind.

Share International

Magazine
"… It seems to me that the overwhelming necessity at the present time is to present to the nations and governments of the world not a complete blueprint for a world-government structure but some basic principles which would be the minimum requirements for a new world order. To my mind these could be summarized roughly as follows:
1. The recognition that there is

one

humanity.
2. The recognition that the principle of sharing in economic affairs is the only way out of man's present dilemma, and must be implemented on a world-scale by some United Nations economic organization representing

all

nations, developed and undeveloped.
3. The necessity of a state of peace to enable all nations to develop the well-being of their peoples.
4. The necessity of all nations to recognize their mutual dependence in the fields of finance, economics, and scientific and technological discovery.
Were these few basic principles to be presented with sufficient effort and conviction and on a world-wide scale, the peoples of the world would be enabled to see their fundamental practicality and sound sense …" From a letter written by Benjamin Creme to a member of the British Parliamentary Group for World Government, June 1975. Read more about BC's early outreach to government and spiritual groups in the July-August 2022

Share International

.
Benjamin Creme speaks on the extraordinary star-like luminaries that have appeared in our skies since January 2009. Don't miss some of their beautiful presentations.
The Space Brothers are here to help
| | |
| --- | --- |
| " | Living together in peace is Maitreya's call. That is how the Space Brothers live – harmlessly, tactfully, respectfully. They are our Elder Brothers, as are Maitreya and the Hierarchy of Masters. We are one solar system. All of us are engaged in a journey to perfection together. We are at different levels, some nearer the end of the road, some of us struggling to find a path to the right road even after millions of years. The Space Brothers are here to help. With their help the forces of evil will be destroyed, the forces that prevent people everywhere from living together in peace with justice and right relationship. Right relationship is the next destined step forward for humanity, and with the help of the Space Brothers and the emergence of our own Hierarchy of Masters, that will quickly come to be. |
— From

The Gathering of the Forces of Light: UFOs and their Spiritual Mission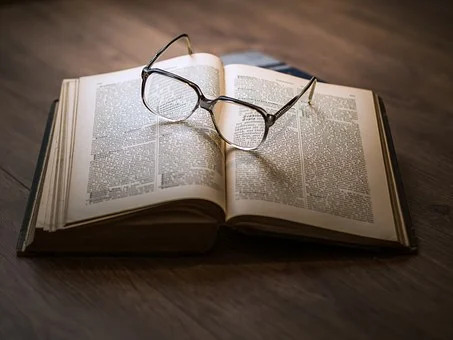 The Share International USA online bookstore carries all of Benjamin Creme's print, audio and e-books, CDs & DVDs, and free downloads of four key titles.
For a limited time offer: purchase The Gathering of the Forces of Light: UFOs and their Spiritual Mission (paperback, e-book or audio) and receive 50% off through August 31st. Simply enter the discount code GFL50 at checkout.
Order with all major credit cards at the Storefront, share-ecart.com. Checks and money orders are no longer being accepted. If you have questions please use our contact page.
Share and Follow us on Facebook!
Check out the Share International USA Facebook page for listings of national events as well as a beautiful collection of shareable quotes from Maitreya's Messages, the Master's articles, and Benjamin Creme's books. Click the image here to connect directly with our Facebook page and to like and share these posts on your socials. In these difficult times we especially urge you to post these quotes regularly. New and timely ones are added each week.
These images are meant to be shared 'as is.' Please do not edit them in any way.
Share International LIVE

webinars offer programming in three series: (1) The Imperative of Change: Towards a sane and just world; (2) The Reappearance of Maitreya the Christ and the Masters of Wisdom; (3) Interviews and dialogues: Share International in conversation with…
Coming in October: part two of Share International in conversation with Dr. Eben Alexander.
Sign up to receive future webinar announcements

if you don't already receive them

.
View some of the past webinars on the Share International LIVE website.
North American programming:
The following events present wide-ranging information about the emergence of Maitreya and the Masters of Wisdom. Their content offers perspectives on how this is impacting our world today:

•
"What in the World is Happening?" – a monthly webinar.

Saturday, August 13

– "Q&A live: Ask us your questions!"
To watch the

livestream

: Facebook, YouTube, or Register for Zoom link.
Many past episodes are available from Facebook and YouTube.

•
"Planetary Makeover" – a bi-weekly presentation usually with accompanying video.
Show details
Visit and share our new 'web brochure' The Gathering of the Forces of Light: UFOs and Their Spiritual Mission
As you may know, a 6-page tri-fold brochure of the same name was produced soon after the publication of Benjamin Creme's book (of the same name!) and has been an important outreach tool. The

print

brochure has now been transformed into a beautiful

web

'brochure' so we can share the information electronically. The same treatment was previously given to our 6-page World Teacher tri-fold. We encourage you to use them as extensively as you can.
share-international.us/learn/ForcesOfLight
share-international.us/learn/WorldTeacher
Dallas group makes UFO presentation
| | |
| --- | --- |
| | A multi-part presentation on the UFO phenomenon was made via Zoom to the Dallas/Ft. Worth Meetup group and attendees from various other ad venues (FB, Twitter), as well as invitations to all of the regional groups in the Southwest Region. It included an introductory talk followed by a video in which Benjamin Creme discusses the etheric planes on which the humanity on other planets live, and the mission carried out by the Space Brothers of "mopping up" our nuclear radiation and other pollution. Creme also emphasizes the beneficence of our Space Brothers, the fact that all the planets are in communication, and that the fear surrounding their visits to Earth is created by governments trying to maintain control. The purpose of the presentation was to offer a counter to the news reports that the US Navy is assessing evidence of the increasing numbers of UFOs seen near its ships, and plans "mitigation" operations should they be seen as threats. |
SI joins PWR for July 16 full moon meditation
| | |
| --- | --- |
| | As reported last month, Share International was invited to host a Transmission Meditation during one of the Parliament of the World's Religions regular monthly Zoom meditations. Approximately 100 people, representing both Share International and the Parliament, were given an introduction to our message in general and to Transmission specifically. |
Goddess Fest – Boise, Idaho
| | |
| --- | --- |
| | In Boise, Idaho, a Goddess Festival with a Wiccan flavor is put on annually by a local group, and a West Region co-worker has previously had a booth at the event. This year, a co-worker from the Denver group (Mountain West Region) also came to help and reported that it was one of the best of the holistic fairs he'd ever attended, in terms of the number of conversations they had with folks and the literature they handed out. There seemed to be a lot of open-minded people who were very receptive to our information. The plan is to do it again next year, and help may be sought from co-workers from any Share International group or region who would like to participate. Any of us who are not part of a larger group should feel free to get help from the wider Network in order to give talks or have information booths. |
Vancover group at Carnaval del Sol
| | |
| --- | --- |
| | On the weekend of July 9-10, the Vancouver group again took part in Carnaval del Sol, the largest Latin festival in the Pacific Northwest featuring food, music and cultural activities. Our group experienced a great response from the public to our material which is available in both English and Spanish. |
Find out what's happening
in your region.
Use
this map
to locate your region and
view upcoming events.
CONTENTS
• Maitreya's priorities
• Evidence of Maitreya's Presence
• Miracles throughout the world
• The Day of Declaration
• The Ageless Wisdom teachings
• Transmission Meditation
• The Promise of the Future
• Benjamin Creme: a messenger of hope
• How you can help

Read more